BanoBazaar.com team has taken up the mantle to give the most skilled craftsmen of Tharparkar an opportunity to showcase their talent and bring awareness to their dying superlative art.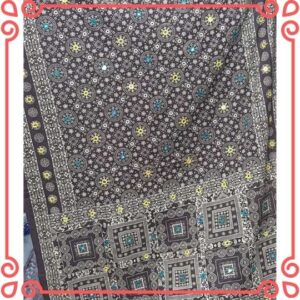 In a land struck with hunger and poverty, the people of Tharparkar wear vibrant colors so to add bright colors to their barren and colorless lives. We aim to bring hope to them by connecting them to a larger audience and support their livelihood. The products will be the result of their indigenous craftsmanship handed down from generations that shall make you in awe of them.
Art and artisanry have been part of Thari society since the Indus Valley Civilization. Common handicrafts include ralli, pottery, puppet-making, carpet-making, traditional decoration, block printing, cobbling, and embroidery, among others. In Chachro taluka alone there are 6,000 handlooms, despite the lack of a centralized facility. The sale of these products supplement local incomes, and provide economic opportunities, especially for women.